Corporate Fitness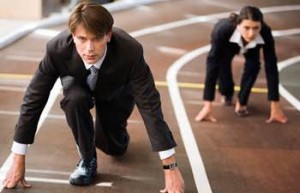 A healthy workforce is a successful workforce.
Bring fitness to your business!
Learn how to bring our quality fitness to your workplace
Even in a Corporate Fitness setting, Kinetics 360 take an individualistic approach to helping our clients. Corporate Fitness classes are excellent for businesses and organizations looking to create a wellness environment and encourage teamwork. Every business is different and we create custom courses designed to fit your business' needs.
Team building is always important to an organization's success. From corporate fitness bootcamps to onsite personal training, we encourage your employees to work together and be well together. Kinetics 360 offers courses in at-desk exercising, movement and bootcamps throughout the Philadelphia metro and South Jersey areas. Many of our clients include large corporations, non-profits and business thinktanks.
In addition, Jared has been at URBN Philadelphia (Navy Yard) as a corporate trainer for over 7 years. He holds Fit Fast classes offer personal training sessions for individuals, partners or groups. For more information on Corporate Fitness Training throughout Cherry Hill, South Jersey and the Philadelphia metro area, please e-mail at jaredtrainsu@gmail.com or call 609-315-0523.
"Having access to personal training at work has not only greatly improved my physical well being, but has actually helped my with my job-energizing me, making me more focused, and providing a space for team-building with my colleagues. I feel very lucky to be able to work with an awesome trainer without having to ever leave the office."
Rebecca Davis – Urban Outfitters
"I love going to Jared's class, Fit Fast, in the afternoon. It's my favorite time of the day to work out and a much more productive way to take your lunch break. I always feel energized afterwards and I never need a second cup of coffee. Jared is tough but attentive and every Fit Fast is different so I never get bored. Eventually everyone starts to know each other and it becomes a fun group effort with Jared as our fearless leader."
Stephania Patrizio – Urban Outfitters
"One of the BEST parts of my job is being able to workout during my lunch break with Jared. It's amazing that he comes to our on-sight gym, it's so convenient, how can you say no to a workout when it comes to you! And the quality of the classes is top notch. He always mixing it up, working different muscle groups and also focusing individually on ppl to ensure their form is correct. I have been doing his fit fast classes for so long I lost count of how many years it's been, but I haven't lost count of those pounds shed"
Colleen Burns – Urban Outfitters
"I'm so thankful for Jared's corporate fitness training & classes! A hectic work schedule and two young children make it hard to find time to work out – but thanks to Jared's half-hour Fit Fast lunch break classes, I'm able to make it happen. The group classes create a fun and motivating environment that has helped me become stronger and more fit than I have ever been. Achieving fitness goals alongside colleagues has created new relationships and made it that much more rewarding to set and reach new goals. Jared's personal training hours during the day help me ensure I get a great workout in even if my lunch hour isn't available. Having that fitness break in my weekday has helped give me the energy and focus I need to be even more productive in my work. A win-win all around!"
Jocelyn Stratter – Urban Outfitters
"If Jared did not come to our company gym to work out with us, I would not even use the facilities.
Yes it is convenient to have a gym at work, but having a coach there to guide and help you along to your fitness goals makes such a difference. Since I work out with Jared twice a week, I have found the motivation to go to the gym and work out on my own even on days when I am not scheduled to see Jared.
Since I do not have a car, and work long hours, it is difficult to find time outside of work to go to the gym. The convenience of having Jared come to the company gym to train us is unbelievable. It is also a bonus to be able to use my lunch hour to workout with Jared.
It is a great service that I feel lucky to have."
GISELLE MORGENSTERN – Senior Producer
"I have been training with Jared Silverstein from Body Physics here at UO headquarters for over 3 years. The amount of dedication Jared has for his clients is incredible. Within the first few months of training and participating in the convenient URBN Fit Fast, URBN Boot Camp, and personal training I noticed results. Not only was I in better shape, my endurance had dramatically improved. Having Jared here at Urban has made it impossible to miss a workout! I remember the first corporate fitness contest I participated in, I was able to come in second place! Jared not only provided me with challenging goals, he was there to support me each step of the way. Having this kind of unconditional support and motivation at the work place has really allowed me to push myself beyond my goals. With Jared's support I was able to complete my first half marathon in October 2014 and my first Olympic triathlon in June 2014."
Chelsea Plesnitzer – Urban Outfitters